SPRING user conference 2022
Rouven Künze, 13. October 2022
Once more TK CONSULT AG participated with a presentation on the coupling of the software SPRING with a realtime model at the SPRING user conference in the house Witten in the German town of Witten.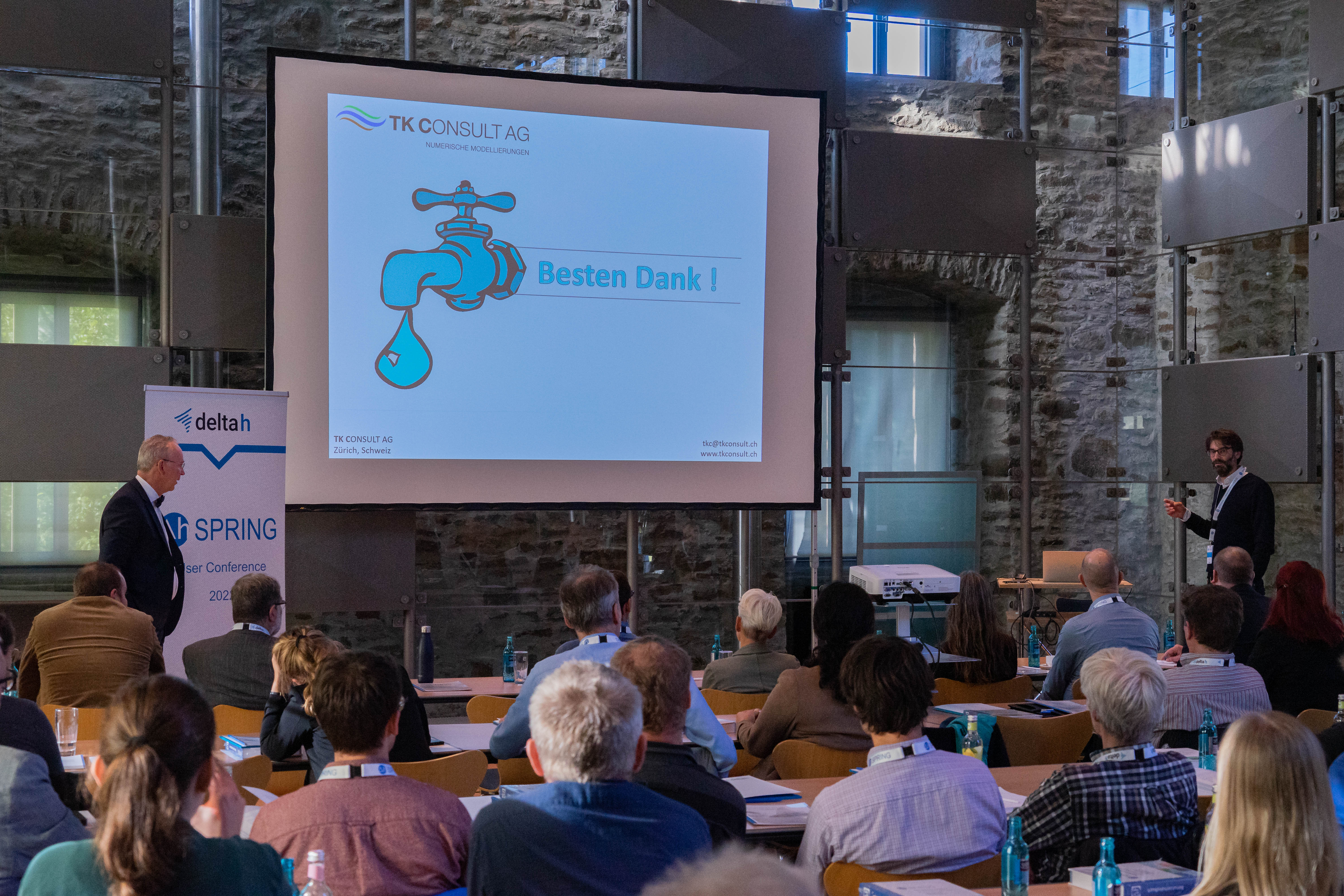 Copyright delta h
After a corona break, the SPRING user conference 2022 took place from the 6. -7. October, hosted by the company delta h. The organization committee welcomed representatives from private companies, universities and federal institutions. TK CONSULT presented a coupling of C source codes with SPRING in the framework of the realtime model of the water supply Zurich (see Newsletter March 2019 and Newsletter September 2017). We hereby thank delta h for providing additional interfaces for the coupling.
Beside new observation and user features, delta h presented the new SPRING user forum, which is now online (https://forum.delta-h.de). We are looking forward to an active exchange and to fruitful discussions. We also thank delta h and all participants for the good presentations and interesting talks.
Contact person
Dr. Rouven Künze
Ph.D., Dipl. Eng. Environmental Engineer
CEO